保姆告訴我E好愛她的學校。到學校接她,E不斷地告訴保姆學校的事情。從學校講到到達保姆家! 才一放學,她已經說她等不及回學校。
E在學校適應的好是我發夢都想不到。我有一天送她上學,她轉回頭而且表情不開心。我心想糟糕她一定是不想上課。她開口我才知道她不開心是因為我忘了把她書包交給她。呼,哈哈~
他們上課似乎很好玩,很interactive。有時上課坐地上,有時坐椅子,有時在戶外。學習關於秋天時,老師帶小朋友到大公園看落葉及其他秋天現象。
主要學英語和數學,并沒有不同的科目不同的老師。每個時候都有2/3個老師同時在班上。一班有30位學生,學生分成三組 - Ladybird, Bumblebee 和 Dragonfly。E是在Ladybird組。他們的活動/學習因為分組進行,老師和學生的比例小。譬如說在reading group老師:學生的比例是1對6。
書包很輕。沒有課本,沒有文具。只有水壺和帶回家的故事書。
除了帶書回家閱讀,一星期只有一份功課。不到20分鐘做完。題目三選一,題目也滿好玩的。這星期的題目是:
1. Write a thank you card to someone at school.
2. Practise writing your numbers zero to ten. You could write them in sand/salt/shaving foam/bubbles in the bath etc.
3. Make a model using junk modelling materials and take a photo for the homework book.
我們選擇做第三題 - 以廢物當材料做出一樣東西。我們做了一個E,好好玩。E好開心! 外國的學校很注重creativity,功課多多花樣。很難為我這什麼都不會的媽媽。。。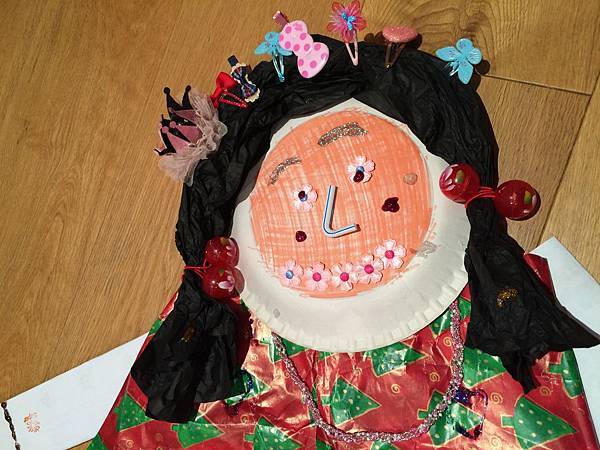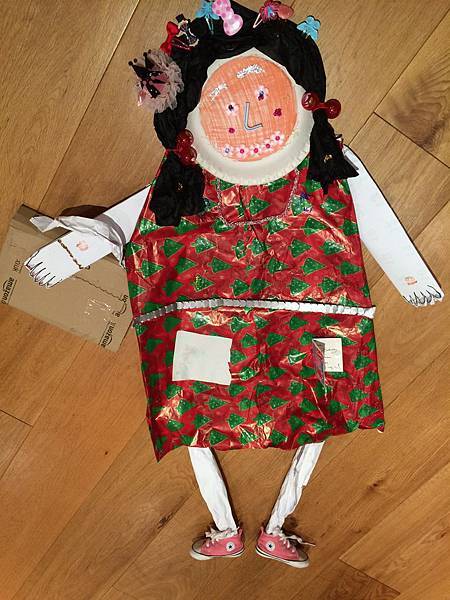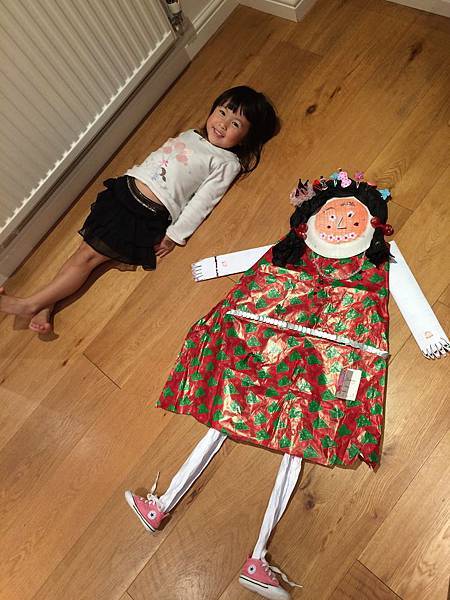 上個月學校有Parents Evening。我和T到學校和老師談E的進展。我們要知道的東西很簡單 - 她有結交朋友嗎? 她和其他小朋友相處好嗎? 她有害羞到不參與活動嗎? 老師說她是有點害羞但有和其他小朋友一起玩。我們安心了。前幾個星期的一天,我們帶她到圖書館。圖書館外有個小女孩和她爸爸在一起。E告訴我那是她同班同學Jonah,我很開心地和Jonah打招呼。進了圖書館,兩個小女孩在談天。我問Jonah誰是她的最好的朋友。Jonah說是Grace, E立刻'那我咧?'。哈哈,看到E這麼主動和不要臉,我知道E在學校交朋友是沒問題的。她告訴我隔壁班有幾個男生竟然知道她的名字。


上課時間是早上九點到下午三點十五分。午餐在學校吃,午餐時間只有三十分鐘。E吃得慢,天天來不及吃甜品。朋友的兒子為了不錯過甜品,吃了甜品才吃主餐。E倒很遵守規則,不會偷步吃甜品。
因為E的害羞,我想訓練她的膽量。學校每逢星期三有show and tell。一有機會我就讓她帶東西到學校,對老師和班上同學講解。到目前為止,她show and tell了三次 - 因為表演芭蕾舞而上報紙,和我一起做曲奇,去溜冰和見聖誕老人。
學校有:
Wednesday - show and tell - This is the day that your child can bring in an item of interest from home to show the class. We discourage toys but we encourage things your child has made at home, photos of activities your child has been involved in or photos of family and friends, brouchures from day trips or souvenirs bought.
Friday - talents assembly - If your child is a member of any clubs outside of school, you can bring in any certificates they may receive. There are then presented to your child in our talents assembly. This is also a time in which we celebrate the week's birthdays. If it is your child's birthday then they will be sung 'happy birthday' to in talents assembly and will blow out the candles on a pretend cake.
Rewards and sanctions
We work mainly on positive praise but of course there also needs to be sanctions for bad choices of behaviour made. We are very firm with our behaviour management and also very consistent. Our rewards and sanctions are listed below:
Time out - If a child misbehaves, they have time out. This is when they are sat on a chair with a three minute timer, they have to reflect on their behaviour and think about the class rules. We then return to the child and ask them why they were on time out, ask them how they can improve their behaviour and they are asked to apologise for their behaviour.
Traffic lights - We have a traffic light behaviour system. All children are put on the green in the morning, if they break a class rule, their name is moved down to yellow and they have time out. If they break a rule again, then their names moves to red for which they miss some more of their activity time. They do however have a chance to get themselves back to green if their behaviour improves over the course of the day.
The star - In addition to the traffic light system, if a child does something exceptional their name will be moved to the shining silver star. They are then rewarded with a star sticker and they can be the very first to line up at home time.
Smiley faces/10 stars - If a child does a lovely piece of work, tries hard during group work or carpet time or demonstrates an act of kindness or show nice manners, they receive a smiley face or a star next to their name on our chart, once they have received ten smiley faces or 10 stars, they can choose a reward.
Lucky labels - another reward system in which a note is written on a sticky label and given to the child to wear. It will always start with 'Ask me....' this encourages adults around the school to ask the child what they have achieved!
Star of the week - At some point throughout the year, each child will be nominated by staff as our class star of the week. This special person will then receive a certificate in Friday's talents assembly, this will be followed by a circle time in which the star of the week sits in the middle of the circle and each child is asked to say something nice about the star of the week. These comments are recorded. The star of the week will then be presented with a trophy and have their photo taken and laminated, this can then be taken home.
WOW box - We will be introducing a 'Wow box', this is to learn of any achivements your child makes at home. This could be something as small as sleeping in their own bed for the first time or trying a new food. The wow box will be put outside the gate every drop off and collection time for you to post in any 'WOW' notes. These will then be shared with the class on a weekly basis and then inserted into your child's learning journey.
學校每級只有兩班。E的那級有個媽媽開了一個FB group,方便交流或問問題。